YET ANOTHER GLORIOUS WEEKEND FOR STARMAXX
NEWS
Backed by the quality and performance of Starmaxx, Portuguese Race Pilot Jose Rodrigues triumphed for the second consecutive time at his second appearance in a mountain climbing race.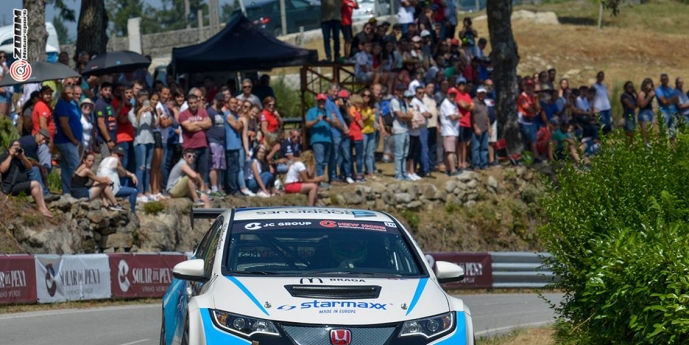 Rampa Do Caramulo has long been a mountain climbing tradition in the racing world and 29th edition of the race gathered thousands of racing fans together on the slopes of the Caramulo Hill in Western Portugal. The Braga pilot Jose Rodrigues was again at the top as expected after his win in his debut race in Rampa do Falperra.
"Winning a race is an important thing," said Rodrigues, "but remaining at the top was much more important to me." Highlighting the consistency of his success in two consecutive wins, the young pilot concluded "That is why I value this race more than my first victory in Falperra."
He seemed even more delighted during receiving the Oliveira Prize which can be defined as "The Fans' Trophy" since winning the cup meant conquering the hearts of the spectators and racing enthusiast. And that was a victory as important as winning the race.
Along with the top position in Division 4 and the Fans Trophy, the Braga driver was also ranked among the top 3 in tourism classification.
The two day event that took place on 13th and 14th of July was another opportunity for Starmaxx to not only share the excitement of the race but also to show off its quality and performance to thousands of motorsport fans. The company will keep inspiring the young pilot to reach new highs in his racing career and to fulfill his potential.